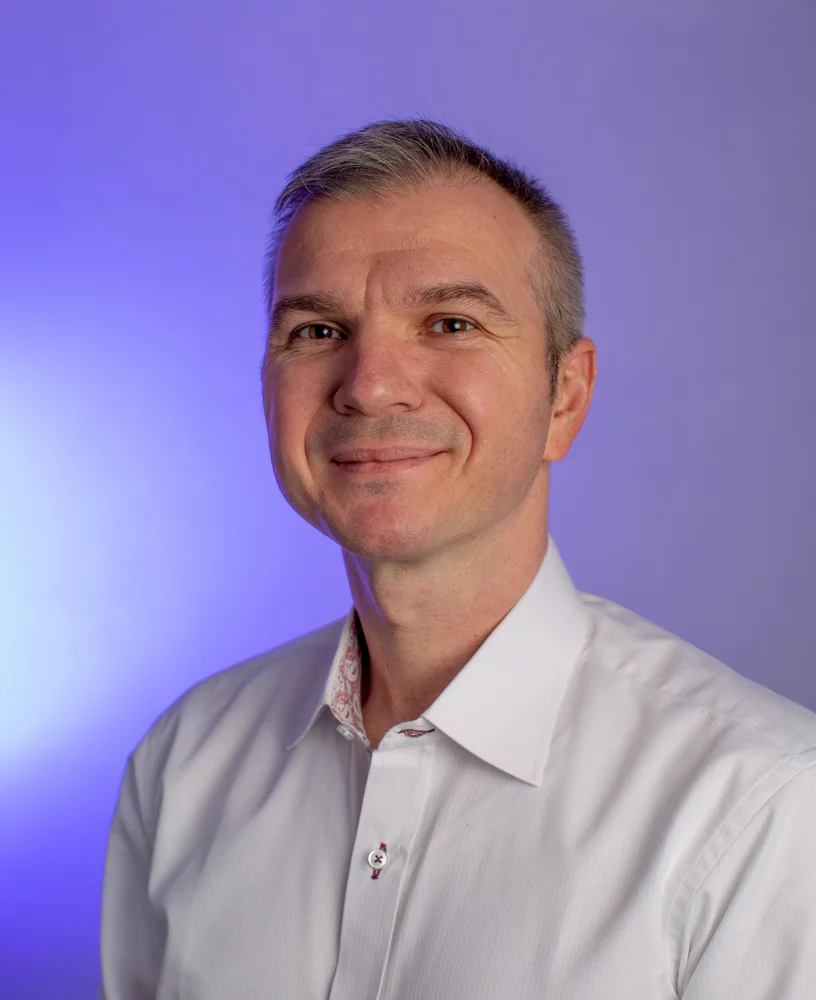 Martin Dudziak Sørensen studerte ved Jagiellonian University Medical College i Krakow og ble uteksaminert i 2005.
Martin har siden 2008 jobbet som gynekolog og tok sin spesialisering ved Sentralsykehuset i Førde, Haukeland Universitetssykehus og AHUS. Siden 2016 jobbet han som overlege ved Sykehuset Innlandet Elverum. I 2017 gikk han over til å jobbe privatpraktiserende, først som vikar ved Din Gynekolog Jessheim deretter ved Spesialistsenteret for kvinner. Martin har alltid vært glad i fødselshjelp og utviklet en bred erfaring innenfor de fleste kvinnesykdommer.
I tillegg til norsk snakker han både godt polsk og engelsk.
English
Martin Dudziak Sørensen is a Norwegian gynecologist who started his medical career at the University Medical College in Krakow, Poland, where he graduated in 2005 and started his internship in Norway.
Martin took his specialisation in gynecology at Sentralsykehuset i Førde, Haukeland Universitetssykehus and Akershus Universitetssykehus. From 2016 he worked as an attending physician at Sykehuset Innlandet, Elverum. In 2017 he took the leap into private practice, first as a temporary substitute at Din Gynekolog Jessheim and later at Spesialistsenteret for kvinner. Martin has always loved working in the field of obstetrics and has an extensive insight into women's health.
Polski
Martin Dudziak Sørensen ur. 1980 r. Ukończył Uniwersytet Jagielloński Wydział Lekarski w 2005 r. Na licznych stażach i szkoleniach zdobył potrzebną wiedzę oraz umiejętności operacyjne. W 2008 roku praktykował jako ginekolog w Sykehuset i Førde, Haugeland Universitet Sykehus oraz AHUS. W 2016 praktykował jako specjalista ginekolog w Sykehuset Innlands Elverum. W 2017 praktykował Din Gynekolog Jessheim jako ginekolog. Aktualnie praktykę prowadzi w nowo otwartym ośrodku w Jessheim. Udziela konsultacji i badań ginekologicznych i polożniczych Służy pacjentkom wieloletnim doświadczeniem, udziela rzetelnej i fachowej porady w wykonywaniu niezbędnych badań w zakresie schorzeń układu rodnego, prowadzeniu ciąży, USG ciąży, cytologi, wykrywania raka szyjki macicy oraz w schorzeniach nietrzymania moczu. Za cel stawia sobie służenie radą i pomocą w przeprowadzaniu kompetentnej i starannej diagnozy. Dokłada wszelkich starań aby każda pacjentka czuła się w gabinecie ginekologicznym bezpiecznie i komfortowo. Rozmawia w języku polskim, norweskim i angielskim.